Rangers may find themselves in signing war for Championship's leading scorer
Rangers FC along with other clubs in Scotland could be in the market for a striker this summer and they may not have to look to Europe or England for their next target.
Rangers FC like others this time of year are in the market for some talent, but unlike in years past the Light Blues may be planning for a roster overhaul that might include their star striker, Alfredo Morelos.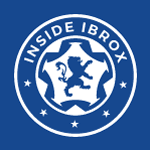 Morelos has been linked with clubs down south in the Premier League along with clubs in Germany, Spain and Turkey's top flights. But while the business surrounding his sale should be priority number one, priority number two should be finding his replacement.
Doing so and doing so properly should provide no gap in production for Rangers next season as the club struggled to challenge Celtic for the top spot in the Premiership this season yet again. With the Gers currently sitting in second place in the Premiership's table with a 13 point deficit, there is no room for error Steven Gerrard and company.
Rangers' current target as well as others seems to be Dundee United striker Lawrence Shankland. The 24-year-old Glasgow native is currently leading the Championship in goals scored with 24 netted, not to mention 4 more across all other competitions, for a grand total of 28 goals in 33 appearances. It's this dominance that is peaking the interest of clubs in the Premiership to EFL Championship side Stoke City to acquire his services.
Those services are reportedly going to cost around 3 million pounds, which is the number Dundee United owner Mark Ogren mentioned in a recent report by BBC Sport last month. And even though that number has been thrown around, Dundee United's front office has also publicly discussed no interest in selling their star striker anytime soon.
In fact, both parties have discussed a mutual goal of obtaining promotion to play in the Premiership next season as the primary concern of both parties. Not to mention Shankland being signed for another three years at Tannadice Park and has also publicly mentioned his goal of getting his club back into the country's top flight next year.
Now given the official passing of the SPFL's resolution to end the current season in all three lower tiers of Scottish soccer, they have achieved that goal. Even though the method in which they shall receive promotion came in an extremely unexpected way, the Terrors were up 14 points on second place Inverness before the season was declared complete earlier this week and were likely to finish the season as champions anyway. But that's the argument right? Nothing was certain before the season was suspended back in March.
Though like most things in soccer, his move may ultimately come down to an offer enticing enough for his current club to move him ahead of schedule. Dundee United's front office staff have touched on a dollar amount as well as their mutual goals shared with their player, but a big enough offer would be too hard to ignore given the current financial climate clubs around the country find themselves in.
So indeed, Shankland will be putting his goal scoring talent on full display in the Premiership next season. But the kit he will be wearing while scoring double-digit goals is still to be determined. Hopefully Rangers FC can secure his services with the anticipated move of their leading goal scorer in the coming months as well as an aging second option in Jermain Defoe this transfer window.