SPFL: Dundee's vote in favor of resolution to end week long debacle
After several days of waiting, Championship side Dundee have turned in their missing vote to the SPFL in favor of their proposed resolution.
It has been a exactly a week since the Scottish Professional Football League's proposed resolution was sent to all forty-two member clubs last Wednesday. It's goal was to find a solution to the ongoing suspension of soccer globally due to the COVID-19 pandemic.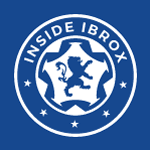 That solution involved the forfeiting of all remaining SPFL fixture's from the Ladbrokes Championship, League One and League Two. After a week long debacle that brought drama and threats of legal action from clubs in all tiers including the Light Blues into the public eye, it's all over. Dundee's Wednesday vote makes it an 81% vote in favor of the resolution from all four tiers of the SPFL.
Upon discovering a true legal deadline of twenty-eight days from the league's rule book instead of the two-day deadline imposed by the SPFL, it was unclear when clubs nationwide would receive any sort of update on the conclusion of the current season.
But with an official approval comes some certainty along with promotion for three clubs, as Dundee United will be crowned champions of the Championship, Raith Rovers crowned champions of League One and Cover Rangers crowned champions of League Two. But with it also comes the relegation of Partick Thistle and Stranraer plus league restructuring and Premiership expansion.
Two clubs not mentioned in reports following the vote are Premiership member Hearts and League Two side Brechin. Both would face relegation after finishing last in what have been declared their league's final standings. Yet, the situation in the Premiership is still up in the air as governing board UEFA seems to be holding all of the cards at the moment. In the event world health leaders decide to recommend forfeitures of all remaining soccer globally this season, the SPFL would have the power and voice of ten out of twelve clubs to institute the same outcome in the country's top flight.
It had also been communicated to clubs that there was no possibility of finishing remaining fixtures in time to start the 2020-2021 season on schedule. Given the current financial climate that struggling clubs find themselves in, putting the league's expected broadcasting revenue for next season in any sort of jeopardy is simply out of the question.
Clubs across the country are in need of financial lifelines at the moment and with the approval of the resolution, they'll get one. One aspect of the ongoing back and fourth discussions from the SPFL to the likes of Rangers and Hearts was the distribution of prize money that would normally come at the conclusion of the regular season and proceeding playoffs.
Those funds can now be distributed to the SPFL's lower leagues, given their season is now officially over. But Premiership club's may see a delay given their future is still unknown, at least for a another week. Below are the estimated prize money amounts to be distributed to your clubs in the coming weeks.
Ladbrokes Premiership
1. Celtic – £3.35m
2. Rangers – £2.3m
3. Motherwell – £2.06m
4. Aberdeen – £1.81m
5th – Livingston – £1.68m
6th – St Johnstone – £1.56m
7th – Hibernian – £1.43m
8th – Kilmarnock – £1.37m
9th – St Mirren – £1.31m
10th – Ross County – £1.25m
11th – Hamilton Accies – £1.18m
12th – Hearts – 4.50% – £1.12m
Ladbrokes Championship
1st – Dundee United – £562,500
2nd – Inverness CT – £475,000
3rd – Dundee – £400,000
4th – Ayr United – £325,000
5th – Arbroath – £250,000
6th – Dunfermline – £225,000
7th – Morton – £212,500
8th – Alloa – £200,000
9th – Queen of the South – £187,500
10th – Partick Thistle – £175,000
Ladbrokes League 1
1st – Raith Rovers – £125,000
2nd – Falkrik – £107,500
3rd – Aidrieonians – £87,500
4th – Montrose – £85,000
5th – East Fife – £82,500
6th – Dumbarton – £80,000
7th – Clyde – £77,500
8th – Peterhead – £75,000
9th – Forfar – £72,500
10th – Stranraer – £70,000
Ladbrokes League 2
1st – Cove Rangers – £67,500
2nd – Edinburgh City – £65,000
3rd – Elgin City – £62,500
4th – Cowdenbeath – £60,000
5th – Queen's Park – £57,500
6th – Stirling Albion – £55,000
7th – Annan – £52,500
8th – Stenhousemuir – £50,000
9th – Albion Rovers – £47,500
10th – Brechin City – £45,000
Though Rangers might not be completely happy about the situation, given the possibility of conceding the title to Celtic come April 23rd when a decision can officially be made regarding the top flight's situation. Time may be running out to complete all thirty-eight fixtures logistically, so the club might have to just bite the bullet, take care of their employees and set their sights on next season.