Rangers FC: Club look to make young attacker their first summer signing 
Rangers FC have been keen on keeping the young midfielder at Ibrox beyond his loan expiration date this summer. That hope may materialize for the club, but what happens after is what's important.
The future of loanee Ianis Hagi has been one of debate for Rangers faithful over the last month. The reason being, how exactly the club should go about his signing come June 30th, which is when his loan from Genk is set to expire.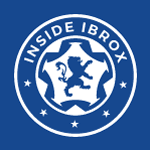 Rangers are set to make the young Romanian international their first signing of the summer transfer window, according to Goal. With an option to buy set in place before he officially made his move to Ibrox back in January, Steven Gerrard and the club's front office have always had the upper hand when it came to Hagis' future.
The deal is reportedly going to cost the club around 4.5 million pounds but could end up a complete steal if Hagi can adapt to the Scottish game next season and show everyone what he can do with some time and a full season, should he return. His acquisition would be a top-10 signing in club history. So if they bring him aboard permanently and things don't pan out or European interest drys out, it could turn into a top-10 bust of all-time very quickly.
The 21-year-old attacking midfielder has made his impact for Rangers in his short 12 match career in Scottish soccer since the turn of the new year. With 3 goals and 3 assists since dawning the Royal Blue, including an impressive 2 goal performance in the club's 3-2 victory over Braga at Ibrox back in February.
Even given his success in the Premiership and in European competition thus far, it is his future potential that is drawing interest from European giants Real Madrid and Lazio. Acquiring his services now while they are still affordable and developing his game is key for Rangers and competing clubs alike. As some have slapped a future price tag of upwards of 80 million pounds given his proper development down the road.
Hagi has sent mixed messages to the media regarding the destination of his future home. He has spoken of his admiration of Serie A side Lazio while also speaking of his love for Ibrox and his time at Rangers. Either way securing his contract seems to be a top priority for the club during this break from soccer.
Now, whether they decide to keep and develop him or turning around and sell him for a quick profit is what we should pay attention too.