SPFL: The new proposed league structure to make everyone happy, except Rangers 
After one vote stalled the approval for a season ending resolution proposed by the SPFL on Friday the team that still has their vote pending will be the spearhead for a new plan to help ease the mind of most involved.
Dundee was one of two clubs in the entire Scottish Professional Football League that failed to submit a vote regarding the forfeiture of all remaining fixtures scheduled in the Ladbrokes Championship, League One and League Two tiers Scottish Football.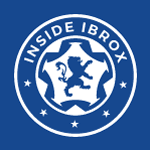 The other club was based out of either League One or League Two but isn't the topic of discussion at the moment as both tiers were combined into one pool of voters which needed fifteen of the twenty clubs included to vote in favor for approval. Well sixteen clubs voted in favor from League One and League Two, leaving three opposed and one undecided. So regardless of what that undecided club chooses, it doesn't matter.
But it does matter in the Championship where the final results at 5:00 PM BST leave any resolution in limbo with a 7-2 vote in favor which is exactly one short of what is needed to pass it. It was also discovered to be a rushed deadline imposed by the SPFL board and not the league rule book which allots for twenty-eight days.
Dundee's missing vote could either pass the resolution or throw it out the window as all four tiers of the SPFL needed to be in agreement and turn in an in favor vote totaling 75% of all clubs. Now given their current position of power, Dundee may be the spearhead of a proposed plan to restructure the SPFL to a 14-10-10-10 format. This new league structure would appease some clubs frustrations with the previously proposed resolution that saw the likes of Hearts, Partick Thistle, Stranraer and Brechin City relegated. All of this while also promoting Dundee United, ICT, Raith Rovers and Cove Rangers promoted to keep everyone involved happy.
This isn't the worst idea in the world and would at least ease the minds of clubs who not only fear any immediate financial impact from a forfeiture of remaining fixtures but also fear the long term financial impact of relegation next season in an already financially uncertain future. The other side of opposition comes from clubs like Rangers who have publicly voiced their position on the completion of all thirty-eight fixtures to crown a champion and even given a new 14-10-10-10 league restructure would probably not be fully happy.
But as reported previously, the actual fate of the Premiership seems to rest in the hands of UEFA officials who have already presented a stance on finishing league fixtures around the continent. Otherwise leagues who fail to do so may miss out in participation in Champion and Europa League competition next year. So all of these talks and decisions that include Rangers and other Premiership clubs might not be the actual plan to follow, at least in regards to forfeiting the season and handing Celtic the title.