SPFL: Any chance at a resolution thrown out by one vote 
Something that should have brought cooperation and ease to an ever complicated situation in Scottish soccer has only brought more tension by the SPFL.
After a written resolution was sent to all 42 member clubs Wednesday by the SPFL in order to vote on the future of all remaining fixtures in all four tiers of Scottish soccer. Clubs began to publicly voice their stances which would set the stage for an eventful Friday afternoon. And as the deadline of 5:00 PM BST approached, folks surrounding Scottish soccer were anxiously waiting to hear the results of a decision that would affect clubs at all levels.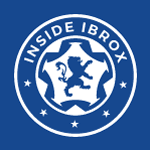 Well that deadline came and went, and with it came now certainty in how to handle the remainder of the fixtures to be played in the Ladbrokes Championship, League One and League Two.Some leagues voted in silence while others protested publicly, but that wasn't what made Friday so complicated and ineffective. It was the the lack of votes by some that seemingly leave any sort of resolution up in the air.
Rangers were very vocal about voting against the proposed resolution after taking a stance to finish all thirty-eight fixtures of the current season. While also recommending the prize money based on current standings be distributed to clubs across the SPFL who are struggling financially due to COVID-19 related matchday postponements.
That plan has since been rejected by the SPFL for being as they claimed 'ineffective'. And with any call to action seemingly in the hands of one club at the moment, the SPFL has opted to do nothing as we all wait for that decision. That one vote could be a lifeline for clubs struggling to keep the doors open across Scotland and butchering this process on both sides only hurts those involved, nothing else.
Honestly, all of this felt a little too quickly put together and as we have now been made aware, was in fact a little too quickly put together. Another questionable aspect of this entire debacle was the 5:00 PM BST deadline enforced by SPFL only two days ago.
While clubs around Scotland face financial ruin with matches now suspended until June 10th. The expedited request on something that is directly related to the future of some clubs is appalling. Especially given the newly revealed information stating any such request would legally carry a 28-day deadline, not three per league rules.
So for now the resolution seems to be left in limbo as one club failed to register a vote by the aforementioned deadline. It wasn't officially known which club but has been since speculated to be Championship side Dundee. Though Dundee weren't the only voting day blunder as Premiership member Hearts also turned their vote in late and weren't counted in the initial results but will be now given the new 28-day deadline.
Voting results for all four tiers:
Premiership: 10-2 in favor (9 needed for approval)
Championship: 7-2 in favor (8 needed for approval)
League one & League two: 16-3 in favor (15 needed for approval, tier missing one vote)
In the Premiership Rangers and Hearts were publicly against the proposal and represent the two votes opposing it. Tiers three and four which were counted as one needed fifteen out of twenty votes for approval and achieved that with sixteen even given the missing vote of an anonymous club.
Now the Championship's results hold the most weight at the moment as 7 clubs voted in favor but eight were ultimately needed to officially pass it. So Dundee, who still has around 25 days left to submit their vote, holds all of the cards. It was previously stated in a release by the club that they would oppose any forfeiture of the season given the financial loss it would bring of around 4 million pounds.
So all in all, we are right back to where we started, and that shouldn't be so surprising given how complicated this whole situation is worldwide. Although, global pandemic or not, Scottish soccer can always be counted on for a bit of drama on the pitch or off it.