Rangers FC: Steven Gerrard interested in Liverpool's forgotten man 
Though the fate of the Scottish Premiership is still up in the air, Rangers FC and their head man continue to make adjustments to a roster that struggled to challenge Celtic on the table in hopes of a stronger 2020-2021 campaign.
Gerrard looks to continue to use his connections at Anfield to help improve the on the pitch quality of Rangers. This time the rumors surround right-back Nathaniel Clyne who could find his way north to Ibrox if the price is right.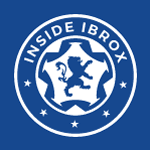 The 29-year-old English right-back has taken a step back in production in recent seasons and has been missing in action from Liverpool's starting IX after suffering a cruciate ligament injury in the club's tour of the U.S. last summer. Injuries combined with the emergence of promising young player Trent Alexander-Arnold in the backfield have caused his value on the pitch to diminish for the English giants as of late.
Clyne is still a viable option for many clubs in the Premier League let alone the Scottish Premiership. Though given the chance, his time with Rangers would very much be a career lifeline from the former Liverpool star, given his lack of regular playing time with the Reds since 2018.
Still, Clyne who starred for Southampton before arriving at Liverpool is a talented back. And given the possibility of current starting back and team captain James Tavernier heading south in the summer transfer window, his addition would be dyer for Rangers who have struggled defensively with Tavernier in the lineup.
Gerrard's connections to Liverpool have benefited Rangers in the past, most recently with the loan turned permanent move of winger Ryan Kent at the start of the current season. As well as loanee Sheyi Ojo who may follow a similar path back to Ibrox come the end of his loan in May.
Still, if fully enticed to join Steven Gerrard's line up in the near future, Clyne would have to take a significant pay cut to do so. His current contract of 70,000 pounds a week couldn't be matched by Rangers even before the imposed financial hardships that the Light Blues are currently suffering from due to the COVID-19 pandemic. Although, transfer values are extremely down at the moment and a move for Clyne who has 14 caps for the English National Team, may be easier to come by than previously thought.
Still, time will tell what the future squad will look like as an overhaul seems to be underway at Ibrox. And though everything previously published are still just rumors at this point, as we approach the middle of April we should expect to see some actual business being done in preparation for either a late restart to the current season or the start up of the next.