Ianis Hagi linked with summer move to Spain, leaves future uncertain
The Romanian midfielder is set to return to Genk after a spell at Ibrox that is set to expire at the end of June. Steve Gerrard and company are in the driver's seat with an option to buy, but will they?
Given all that is happening in Europe at the moment, one thing is for sure, roster building hasn't let up even given the lack of in person recruiting going on. Players are still being shopped and clubs are still looking ahead as normal to the summer transfer window for additions to their squads, while also looking at possible departures in the process.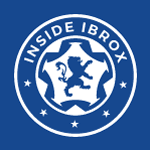 That seems to be the case with 21-year-old attacking midfielder Ianis Hagi who joined Rangers on loan from Belgian giant Genk this past January. Hagi is the son of Romanian legend Gheorghe Hagi who was his manager back home at Viitorul Canstanta and though he got his start at home under his father's guidance, he has since traveled the continent with some of the biggest clubs in Europe.
After a successful youth campaign in Romania he would move to Serie A side Fiorentina in 2016. A trip home followed until he was picked up by Jupiler Pro League giant Genk in 2019 where he made 19 appearances including five Champions League group stage appearances against Liverpool, Napoli and Salzburg. Since then he has spent his time in the Royal Blue, making 7 appearances in Premiership play with 1 goal and 1 assist. While also making an impact for the club in their recent Europa league run, netting 2 goals in Rangers 3-2 comeback win over Braga back at Ibrox in February.
He has definitely made an impact on the pitch for Rangers in his short time in Glasgow, but will it come to an end in June? Hagi's future at Ibrox is definitely in Steve Gerrard's hands as the club initially negotiated an option to buy the young midfielder at the end of his loan. It was reported that it would take around 4.4 million pounds to make his move permanent back in January, but given the current financial climate that could affect the departure fees of in house players come summer as well, that price may change.
But the situation is not as clear cut as it looks on the surface as suitors across Europe could be too enticing for Rangers to pass up if his purchase option is utilized at the end of his loan. First there was reported interest from Serie A side Lazio that was apparently mutual, which was Rangers' first scare reported about two weeks ago. Then, Hagi publicly denied endorsing a move to Lazio while fully committing to a long term future at Ibrox. That was followed by some reported "interest" from premier league teams Manchester City and Tottenham Hotspur for the young midfielder that was refuted by most surrounding the situation.
Then further reports out of Spain revealed interest in Hagi from a familiar name in La Liga giant Real Madrid, who his father starred for in the early nineties. This rumor is still just a rumor after all is a bit more threatening to fans who want to see him at Ibrox for years to come as Hagi would be a legacy player for one of the biggest and best club's in the world if the move is completed. Not to mention the profit that could be made by Rangers if they do manage to sign him come June for that aforementioned 4-5 million euro range fee and then turn around and move him to Real Madrid for a reported fee of around 10 million euros. Which is the number they are reportedly willing to spend on the young promising prospect.
It's hard to speculate what Rangers should do given their search for a promising prospect to replace the goal scoring production of Alfredo Morelos pending his summer move to Spain. While also thinking of the much needed financial payout that could come after just six months of Hagi in a Royal blue uniform. One things for sure, not much can go wrong either way