Rangers FC: Premier League side looking like a favorite to acquire the services of Gers star striker 
Rangers FC's Alfredo Morelos should expect a big time move this summer as he is currently linked with some of the biggest clubs in Europe. But his landing spot may be closer than expected as a team from the south makes their bid.
El Buffalo has certainly made his mark on Scottish soccer since arriving at Ibrox three years ago from Swedish side HJK Helsinki. While talks of a move have circulated for a little over a year now, a club that has always been in the mix is Premier League side Newcastle United.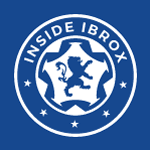 The St. James' Park club are up against some heavy hitters for Morelos services come fall, the likes of Aston Villa, Crystal Palace & Leicaster City are just some of the English names circulating around the 23-year-old at the moment. Some additional heavy hitting rumors were regarding a possible swap deal that would send him to Atletico Madrid in exchange for a young phenom and some additional cash earlier last month.
But those talks have since died down as interest in Rodrigo Riquelme has picked up from some European giants this past week, not to mention a return to Atletico is still on the table.
Rangers' Jermain Defoe, who definitely knows his way around a Premier League pitch speaks very highly of the Colombian International. Speaking to Sky Sports about the young striker with this to say.
"He's really impressed me. He is a natural goalscorer. People need to understand he is still young, this season, he improved a lot. Yes he makes mistakes, but he is still young. He's funny in the changing rooms and he is a character," Defoe said.

"Sometimes he is just here on his own, so it is difficult for him. I feel like he needs to be in the right team, a team that creates chances. He's arrogant. He can score goals at any level, if it is the right team. In the right team, he will score." Via The Boot Room
Defoe seems to share a mutual stance on the subject as fellow Colombian international Hugo Rodallega who was signed by current Newcastle head coach Steve Bruce during his time at Wigan, also sees the Premier League club as Morelos' best option. Rodallega had this to say while speaking to the Daily Record about Morelos.
"Alfredo is still a young man and he must take advantage of his situation. He is in a great position in his career because he scored many goals and many clubs will want to sign him.

"He has the confidence and ability to play in the English Premier League. He must be clear and tell his current club that he wants to go there."

"He has to leave Scottish football and move to a bigger league. Either England or Spain." Via the Daily Record
Questions surrounding his form in the Premiership since the turn of the new year as well as his disciplinary run-ins are certainly a point of concern for any inquiring club. But with new names surfacing weekly around the young striker, clubs seem to be more concerned with how he performs in Europe on a grand stage. Still, the sale of Morelos this summer should be the biggest thing Rangers' plate at the moment.
The move will not only bring much needed income to the struggling club but will also provide an example to point to for potential recruits looking for a door into England's top flight. But it must be done methodically, as Defoe and Rodallega both mentioned, the move needs to be to a club that can nurture his ability to score not hinder it.
If Rangers can get this right, they could boast down the line about that Premier League striker who came up at Ibrox, that would be nice right?