Replacing El Buffalo: 7 mentioned targets to replace Alfredo Morelos
Alfredo Morelos' exit from Ibrox is expected to come this summer and Rangers plan to waste no time finding his replacement.
The Colombian striker has been a household name for Rangers in domestic action and in Europe since arriving from Helsinki back in 2017. He is always in the race for top-goal scorer year in and year out, while also placing his name atop leader boards in European competitions.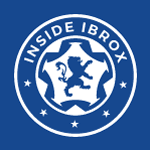 Now, whether you can tolerate his recent disciplinary run-ins with referees and his own coaching staff or not, it doesn't really matter. As El Buffalo can score and that is enough to draw teams from all over Europe to Ibrox to try and acquire the 23-year-old striker this summer. Morelos has been heavily linked to moves with Spanish La Liga side Atletico Madrid as well as Premier League clubs Aston Villa, Crystal Palace, Leicaster City and Newcastle United.
Now one previously mentioned target you won't find on the list is reported Spanish phenom Rodrigo Riquelme. Who has been a target of Rangers over the last couple of months but was recently mentioned in a possible swap that would send the 20-year-old wingers on loan to Ibrox along with a possibly lighter than expected transfer fee to secure the services of Alfredo Morelos. Now, to add to the mix is Riquelme's contract that is due to expire this summer that could bring him to Rangers on a free anyway.
That may have been the more favorable option when Steven Gerrard and crew had a smaller number of clubs to beat out for Riquelme's services. Now there is newly reported interest from Turkish side Fenerbahce, Bundesliga side Hoffenheim, La Liga clubs Real Betis, Villareal and Spanish giants Real Madrid. Going up against Celtic and a return to Atletico Madrid was one thing, but add those other clubs to the mix and a possible cost of 30 million pounds and his first match in Royal Blue seems more like a daydream than anything else.
Without further ado, here are seven names that have been mentioned as possible replacements for El Buffalo.
Mostafa Mohamed
Age: 22
Citizenship: Egypt
Current Squad: Zamalek (Egyptian Premier League)
19-20 stats: 5 goals & 1 assist in 13 matches (Egyptian Premier League)/ 3 goals & 2 assists in 9 matches (CAF-Champions League)
Est. Value: 1.05 million pounds
Mohamed has been on club's radar ever since starring for his homeland in the Under 23s African Cup of Nations late last year as he led his country to the trophy while leaving with the top scorers award for himself. His reported interest from Rangers has been a recent topic of debate as media outlets back in January reported Rangers interest in the 22-year-old Egyptian striker where Steven Gerrard called Zamalek personally to inquire about him. Since media outlets with sources close to the club have refuted those rumors stating he isn't even being scouted by them. So call me confused but either way, Mohamed is a scorer who has 5 goals in 13 matches since being moved to the first team at Zamalek. Other reports state his club is reluctant to sell him placing a price tag of 5 million pounds on him and unwilling to barter.