Rangers FC: Talented youngster the target of permanent move
Ross McCrorie was sent to League One side Portsmouth on loan back in July and after impressing in 21 appearances since the move has a chance to stay in England in a permanent deal this summer.
Well in these uncertain times clubs are continuing to prepare for their future seasons, no matter what happens to their current ones. While clubs around the globe continue to scout and talk business regarding player movement, Rangers are no exception. The club have been mentioned in rumors regarding players leaving come the summer transfer window and have now have received further interest in their squad. This time the target is former Scottish U-21 squad captain Ross McCrorie who is currently out on loan with the same team that is interested in acquiring him full time come summer, in EFL League one side Portsmouth.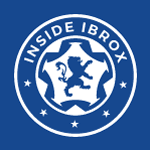 The 22-year-old has looked great in 17 appearances for Pompey with 3 assists in League One play and 5 in all competitions. Though McCrorie has gone goalless during his time in England he has certainly made an impact during his time on the pitch. As the English club continues to voice their interest in keeping the Ranger loanee playing at Fratton Park long after his set to return date of May 31st.
It's hard to measure a good move during a time absent of sport around the world and with a lot of questions left to be answered. But let's look at what we know, McCrorie is an academy product who has played a key role for both Rangers and the Scottish national team's youth ranks in his career. He's versatile and was asked to switch back and forth from defensive midfielder to centre-back at Portsmouth, much like he has been asked to play in Steven Gerrard's lineup at Ibrox in the past.
Fans are hoping McCrorie makes his return to Ibrox instead of leaving this summer. He is a successful player who has made his way through the ranks and even given the club's current financial struggles, should return and look to gain regular minutes in Gerrard's lineup come next season. It does seem like a no brainier to sell McCrorie and put a dent in that 10 million pound deficit that is still a looming concern. But the summer months look to be quite busy with player movement coming in and out of the club and if one of those "new" faces come August was actually a very familiar one who knows the club's culture already, well that wouldn't be so bad.
Still, a major concern of McCrorie's current manager at Portsmouth, Kenny Jackett is how his current contract with Rangers has him set to return in May for what would be the end of the season. But things have changed and Jackett may never see McCrorie play another game in Fratton Park if each side's current seasons are declared null in void or start up again in August.
Before matches were postponed globally Portsmouth was in the running for a top-5 finish in League one, sitting at 4th place just behind Oxford United with 60 points each. Additionally, if the season concluded today, Portsmouth would enter a four team playoff with Oxford United, Fleetwood and Petersborough for a chance to be promoted to the EFL Championship next season. But given the current set of circumstances surrounding sports at the moment, its unclear how those playoff matches would take place.
Something else to consider was Jackett's interest in finishing the deal when the COVID-19 crisis is over. That date is still very much to be determined and McCrorie himself has tested positive and announced his diagnosis publicly with a twitter post back on March 25th. He has since provided fans with positive updates as he is still in Portsmouth while he self isolates. There he is receiving full support from both clubs while he get's though the diagnosis.